Tündér-Szikla (Fairy Rock)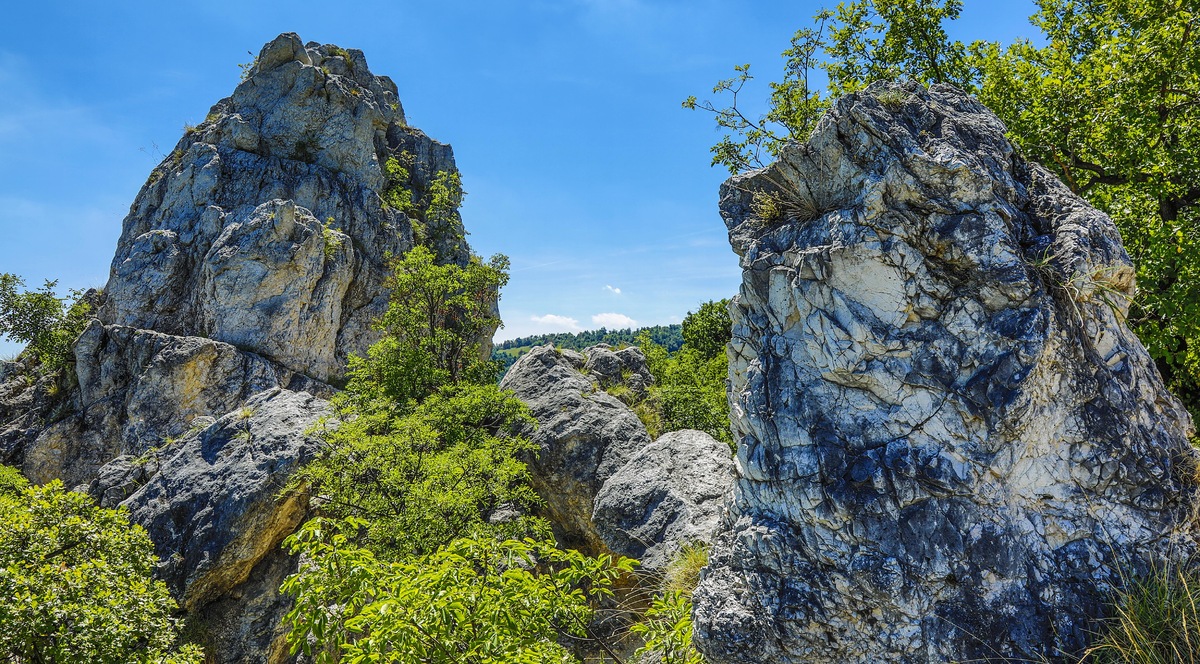 Tündér-Szikla (Fairy Rock) is a rocky outcrop jutting out from the slopes of Tündér-hegy (Fairy Hill), a spur of János-hegy (John Hill). The green triangle walking trail winds past this formation. A panorama of Budapest opens up as you approach. In the past people were drawn here to mine dolomite in the quarry, but these days this area is a magnet for hikers and nature lovers. The rock and its surroundings have been a protected area since 1977, so visitors are asked to respect and protect the area.
Directions:
From the lower station of the Libegő Chairlift, follow the green triangle trail for about 600 metres or ten minutes' walk.
From the Szépjuhászné station of the Children's Railway, or from the nearby stop for Buses 22, 22A and 222, follow the green cross trail, then turn left and follow the green triangle trail for two kilometres – about 30 minutes' walk. If the trails are muddy after rain, you can stay on Jánoshegyi Road, turn left on Tündérhegyi Road, and you will still be there in 30 minutes.
From Normafa, follow the green stripe trail for about two kilometres or 30 minutes.