Buda's second horse-drawn tramway (or ló-vasút, literally "Horse Railway") started operating on 30 June 1868 between the Lánchíd (Chain Bridge) and Zugliget. At the start of its operation, passengers waited at the Zugliget terminus in a wooden pavilion. In 1885, in preparation for a predicted increase in tourists coming to the Budapest National Exhibition, a larger, sturdier passenger hall was built using brick and wood on the same site. The building owes its beauty to József Kauser (1848–1919), whose design includes a peaked roof with wooden gables and a wooden veranda, reminiscent of the Alpine lodges and baths of the early 19th century.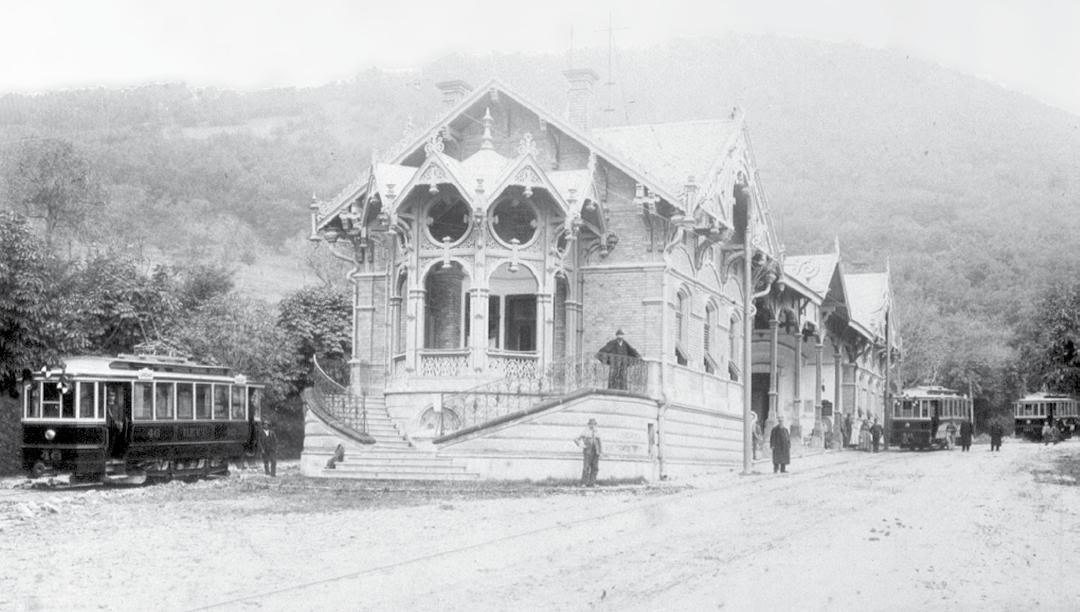 The tramway was electrified in 1896, and then in 1903 a new terminus was built in the gorge below the Fácán Restaurant. The old terminus building became nothing more than a tram stop, and in 1977, with the cancellation of tram route 58 between present-day Széll Kálmán tér and Zugliget, the building lost any connection with the tramway.

When the building lost its original function, it became a postal, telegraph and telephone office. In the 1920s, the wooden platform shelter was walled up to create a two-storey building for tram workers. In the years following the fall of communism, its residents were moved out, and the building was soon occupied by squatters who destroyed the already dilapidated structure.
The local council planned to renovate the horse-drawn tramway terminus building for a long time, but significant funds were needed from external sources to make this a reality. It attempted to sell the property with a requirement for restoration, but in the absence of any interest it was decided that the building would remain in the council's hands and that tenders for its restoration would be sought.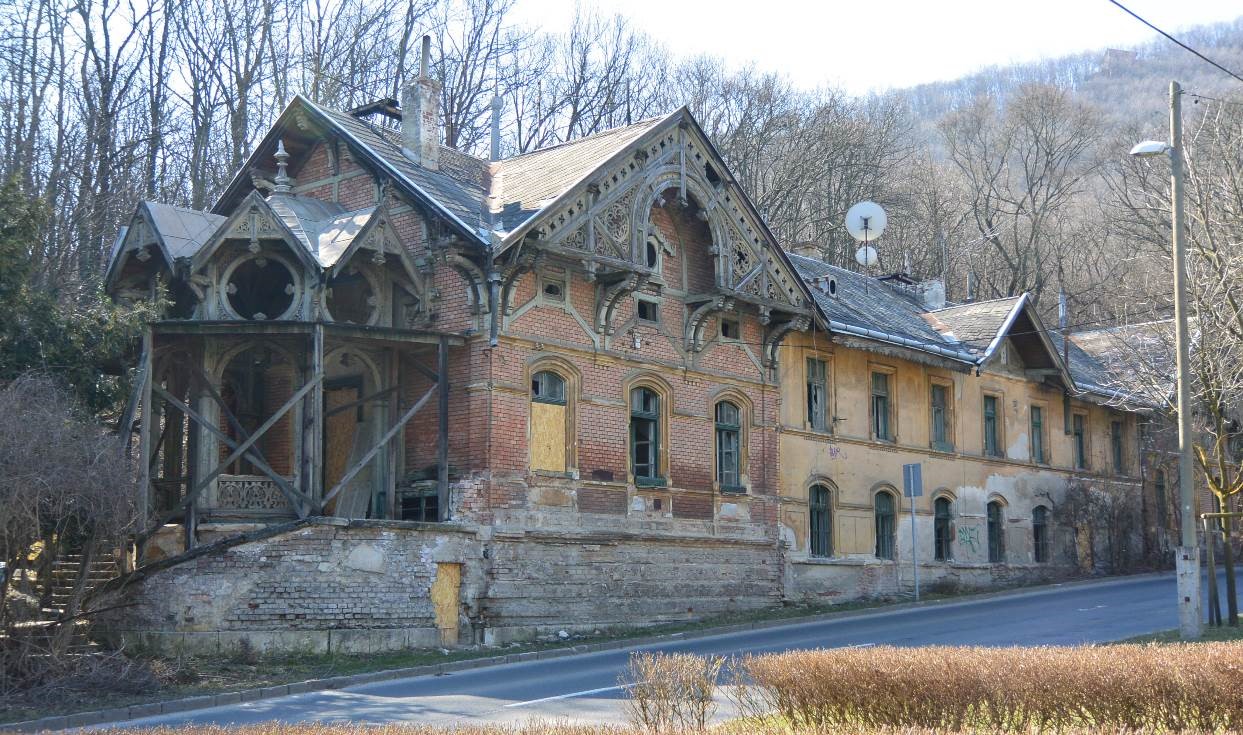 The redevelopment of the building was aimed at fulfilling a multifunctional role: permanent and temporary exhibitions of the Hegyvidék Local History Collection; museum pedagogical workrooms, storerooms, and offices; event and conference rooms; as well as reception areas. The former tramway terminus now serves as the lower entry point to Normafa Park. Visitors can get information about the natural environment, hiking and recreational activities before walking one hundred metres to the lower station of the Libegő chairlift to enter the Park.
During the reconstruction of the building, a more recently enclosed central section was knocked down, revealing the former waiting hall which originally had glass walls, so it too could be returned to its former beauty. Below ground too, the basement was expanded, with a new multifunctional wing cut into the side of the hill, which among other things can be used as a multimedia classroom, scientific research centre, film projection hall or conference hall. The whole building has been designed with consideration of the principles of environmental protection and sustainability, and so its heating and cooling are taken care of by means of a geothermal heat pump.
Pictures of the renovated Lóvasút Cultural and Event Centre: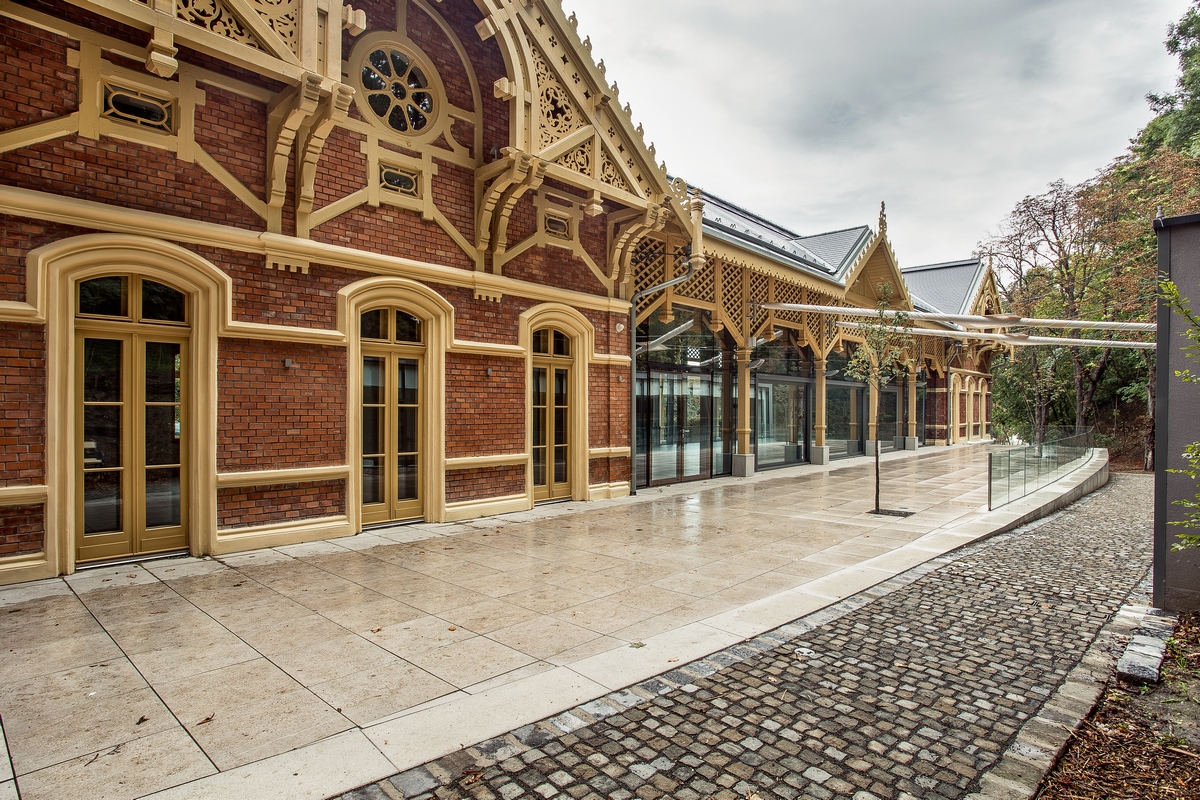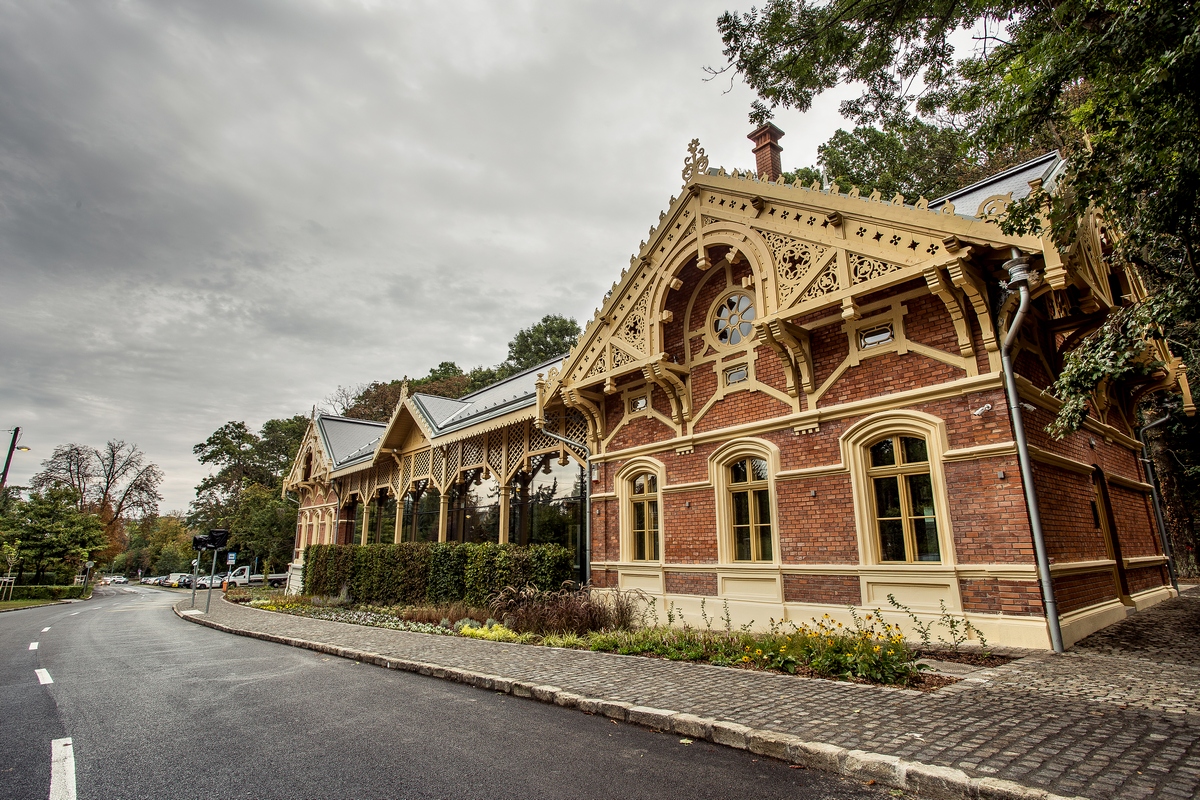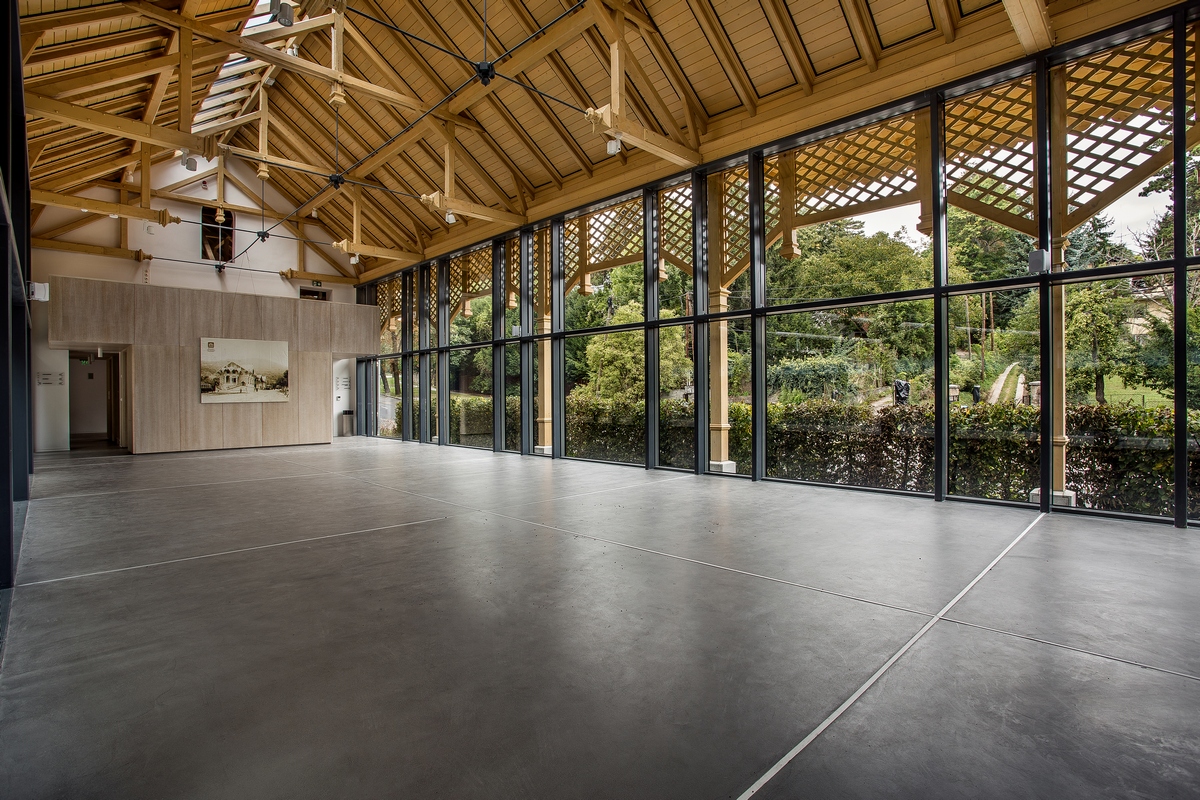 Photos: Balkányi László